JOIN COOL 102.7 AT THESE UPCOMING EVENTS
PREMIUM QUALITY WINE BY BREAK THRU BEVERAGE, MARCH 30, 2023
ALL PROCEEDS GO TO LOTO POWEFEST

35TH ANNUAL MAGIC DRAGON STREET NATIONALS, MAY 5-7, 2023

The 35th annual Magic Dragon Street Meet Nationals. May 5-7 We are happy to say registration is now open! You can register your vehicle online at http://www.magicdragoncarshow.com or by calling 573-964-1008. #MagicDragonStreetMeet #StreetMeetNationals #LOZ 🏎🏍

TREASURE ISLAND CASINO BENEFIT, MAY 13, 2023

Join the fun at the treasure island casino benefit at jolly roger's to
benefit wonderland camp

3RD ANNUAL BIDS & BUBBLY EVENT, APRIL 15, 2023

The evening will consist of dinner and cocktails, followed by a quarter raffle and live auction. Bids & Bubbly will be a fun, semi-formal event. Doors will open at 5:00pm with dinner served at 6:00pm. At 6:30pm the auction will begin with a fun round of quarter bidding, followed by a live auction. Bring plenty of quarters so you don't miss out on any of the amazing items! Event Tickets $60.00 per person (includes dinner and a bid number) $500.00 per table of 10 (includes dinner and bid numbers) $1000.00 VIP table (includes dinner, bid number, 2 drink tickets per seat, a gymnasium banner, and priority dinner service) Platinum Pass add $50 per guest: upgrade to a specially marked bid number for automatic entry into all quarter auction items. No need to bring quarters if you add this to your ticket in advance!

LAKE AREA BUSINESS NETWORKING SOCIAL, APRIL 19, 2023

5-7pm at The Blue Cat Lounge

LOTO POWERFEST BOAT RACE, JUNE 1-3, 2023

To be broadcast on MIX 92.7 Lake of the Ozarks, Missouri LOTO POWERFEST announced today that Mix 92.7 FM at the Lake of the Ozarks will have exclusive radio broadcast rights to carry the LOTO POWERFEST when the race comes to the 7 mile mark this June. LOTO POWERFEST is a 3 day event scheduled for June 1-3, 2023 and is sanctioned by the Offshore Powerboating Association (OPA). Mix 92.7 is the Today's Best Music radio station located at the Lake of the Ozarks and owned by Benne Media Lake of the Ozarks.

The LOTO Powerfest spans 3 days with numerous events planned culminating in a full day of powerboat racing Saturday June 3rd. LOTO POWERFEST Executive Director Christy Janssen and Benne Media owner and President Denny Benne are excited about the partnership. "Mix 92.7 FM will feature the exciting event all day Saturday on air live but you will also be able to listen to the streaming audio on www.mosportszone.com and from your smart speaker and all of your usual streaming apps", Benne stated. LOTO POWERFEST attracts the fastest and most powerful boats in the world to compete on the waters of the beautiful Lake of the Ozarks. Learn more at www.lotopowerfest.com

The Lake's Largest FAMILY Boating event will be held July 15th at Captain Ron's Bar & Grill. BENNE MEDIA invites everyone to join them for a great day on the water and on land. Live music and activities will keep you having fun all day long. This years event starts at noon and features 4 bands over 5 hours. Aquapalooza is a Benne Media Production.

Keep listening to MIX 92.7, COOL 102.7 and KS 95.1 for updates and make plans to be at the event! Come by land to Captain Ron's bar and grill at 85 Aloha Lane, Sunrise Beach, MO 65079. And by water at the 34.5mm. Call 573-374-5852 for information about the campground, parking and boat slip rentals. Call Benne Media for sponsor opportunities at 573-348-1958.

THE 32ND ANNUAL FISH FOR SIGHT FISHING TOURNAMENT LAKE OF THE OZARKS, OCTOBER 28, 2023

Sponsored by the Concord Village Lions Club Buddy Bass Tournament. First Place $7500. Proceeds benefit Sight. Go to www.fishforsight.org
ADVERTISE WITH BENNE DIGITAL AND GET YOUR MESSAGE TO THE CROWDS!
We take your custom-designed message to the crowds, the events, the traffic, driving your message home with the frequency you want and the impact you need — affordably. Display still images or videos with stereo sound! Custom production is available, or supply your pre-made presentation of any type.
Call us today for pricing and production information!
(573) 348-1958
---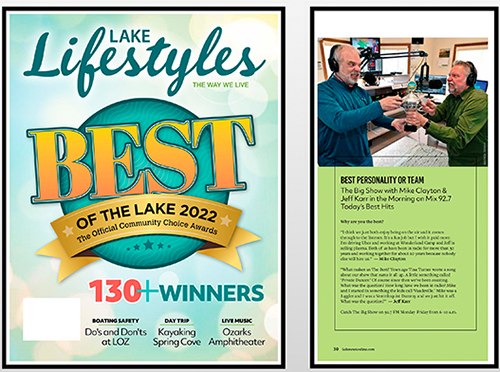 ---

---
2022 Lake Ozarks
Live Music!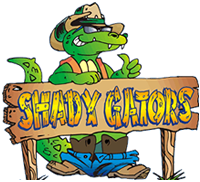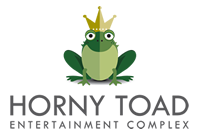 ---