The Lake's Largest FAMILY Boating event will be held July 21st. The Lake of the Ozarks Marine Dealers invites ALL BOATERS to join them for a great day on the water.
DOWNLOAD FLYER | VISIT WEBSITE
JOIN COOL 102.7 AT THESE UPCOMING EVENTS
2018 CAN-AM POLICE-FIRE GAMES - JUNE 15-JUNE 21 AND JUNE 22-JULY 1, 2018
Benne Media is proud supporters and the official radio sponsor of the Can Am Police-Fire Games coming this June!The Can-Am Games promote physical fitness and camaraderie among and between law enforcement, fire service, EMS, protective services personnel and agencies. The first games were held in 1977 and have grown over the years to a six day event. The games take place every other year. Past locations include; Regina, Saskatchewan, Milwaukee, Spokane, London, Baton Rouge, St. Cloud, MN. and York, PA., and Thunder Bay, Ontario. This is a non-profit event with proceeds from the games going Special Olympics Missouri. Expecting 1,000 to 1,500 participates from the U.S. and Canada....PLUS their families. Games: 49 events over a six day period. The events will be held all over the Lake including; Laurie, Sunrise Beach, Camdenton, Osage Beach and Lake Ozark as well as in Springfield and Lebanon.
VISIT WEBSITE | NATIONAL WEBSITE | FACEBOOK

2018 FORGET ME NOT BALL - JUNE 23, 2018


It's HERE! The Lakes most exciting and anticipated Event OF THE YEAR!!! The 10th Anniversary Forget Me Not Ball hosted by La Roca Club, June 23rd at the beautiful Tan-Tar-A Resort.  Dancing With the Stars and So You Think You Can Dance are coming to the Lake!! Come experience this exquisite evening of dinner and dancing entertainment that will feature world class performances by TV CELEBRITIES Val Chmerkovskiy, Jenna Johnson, Kiki Nyemchek and Magda Fialek. Purchase tickets now for premier seating to this fantastic event.  VIP Table sponsorships will include meeting the Stars.  Visit LAROCACLUB.com or call 348-0773.  Purchase tickets in person at La Roca Club in Osage Beach.   The Forget Me Not Ball, benefitting the Alzheimer's Association Greater Missouri Chapter, with promotional support from Lake Media, LO Profile, KS 95, Classic Hits Cool 102.7 and Mix 92.7.  The Forget Me Not Ball, Saturday, June23rd.  Don't Miss It!!!
DOWNLOAD FLYER | DOWNLOAD RESERVATION FORM | WEBSITE


AQUAPALOOZA 2018 - JULY 21, 2018
The Lake's Largest FAMILY Boating event will be held July 21st. The Lake of the Ozarks Marine Dealers invites ALL BOATERS to join them for a great day on the water.
DOWNLOAD FLYER | VISIT WEBSITE


2018 LAKE OF THE OZARKS BIKE NIGHTS - 3RD THURSDAY OF EACH MONTH - APRIL - SEPTEMBER
Lake of the Ozarks Bike Nights will be each third Thursday 5 PM on the Bagnell Dam Strip in Lake Ozark. Register for the Free Ride motorcycle, a customized Harley Softail. Enjoy food and drink specials, live music, a poker walk and a live broadcast on Cool 102.7.
DOWNLOAD FLYER | VISIT WEBSITE

ADDITIONAL 2018 EVENTS

Hot Summer Night! Named the best annual event at the Lake of the Ozarks by Lake Lifestyles magazine, Hot Summer Nights features more cool cars, family fun and great music.

The free five-part cruise-in takes place from 6 p.m. until 11 p.m. on the second Friday of every month, rain or shine, with the first Hot Summer Nights event of 2018 taking place on Friday, May 11 with Cool 102.7 broadcasting live. Hot Summer Nights has been attracting thousands of visitors every year at each of the five Friday night events, making it the largest cruise-in in Missouri. The overall theme for this year's Hot Summer Nights series is "Cruisin' the Midwest Coast," but each monthly event has its own individual theme as well.

May 11, 2018: "Here Comes Summer!"
June 8, 2018: "The Mother Road, Rt. 66 - Still Kickin'."
July 13, 2018: "Rods & Rock 'N' Roll"
August 10, 2018: "Keep on Cruisin'."
September 7, 2018: "Salute to Our Heroes... Military, Police, Firefighters and EMTs."
UPCOMING CONCERTS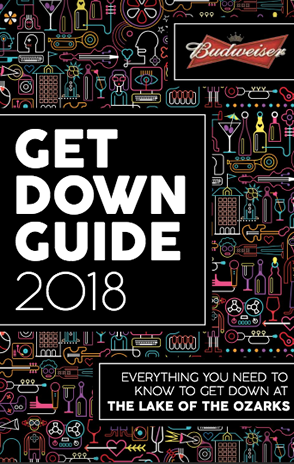 Click Here

Dirt track racing is back at Lucas Oil Speedway. Listen to win tickets and register in person for a weekly ticket drawing. Stop by Precision Auto and Tire in Osage Beach and Ellis Battery in Camdenton.
Visit Website