JOIN COOL 102.7 AT THESE UPCOMING EVENTS
OSAGE HIGH SCHOOL
2021-2022 BOYS BASKETBALL SCHEDULE
LISTEN TO OSAGE INDIANS BASKETBALL ON COOL 102.7 FM AND ON WWW.MOSPORTSZONE.COM 
DATE
OPPONENT
LOCATION
TIME
11/16
Jamboree (Camdenton, MO)
Neutral
11/23
Cole Camp (Cole Camp, MO)
Away
6:00 PM
11/29-12/4
Tri-County Conference Tournment
(Wardsville, MO)
Away
12/10
Richland
Home
7:00 PM
12/13-12/18
Linn Invitational (linn, MO)
Neutral
1/4
Camdenton
Home
7:00 PM
1/7
Stoutland
Home
1/11
Iberia
Home
7:30 PM
1/14
Lebanon
Home
7:30 PM
1/17
Aurora
Home
7:30 PM
1/18
California (California, MO)
Away
6:30 PM
1/21
Eugene (Eugene, MO)
Away
7:30 PM
1/24-1/29
91st Annual Eldon Boys Basketball Tournament (Eldon, MO)
Neutral
2/4
Versailles
Home
7:30 PM
2/8
Southern Boone (Ashland, MO)
Away
7:30 PM
2/11
Conway (Conway, MO)
Away
7:30 PM
2/15
Hallsville
Home
7:30 PM
2/17
Eldon (Eldon, MO)
Away
7:15 PM
2/18
Blair Oaks (Jefferson City, MO)
Away
7:30 PM
2/21
Boonville, (Boonville, MO)
Away
7:30 PM
ADVERTISE WITH BENNE DIGITAL AND GET YOUR MESSAGE TO THE CROWDS!
We take your custom-designed message to the crowds, the events, the traffic, driving your message home with the frequency you want and the impact you need — affordably. Display still images or videos with stereo sound! Custom production is available, or supply your pre-made presentation of any type.
Call us today for pricing and production information!
(573) 348-1958
---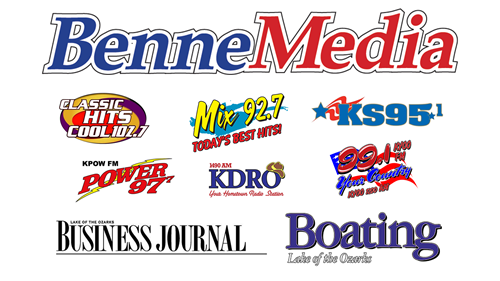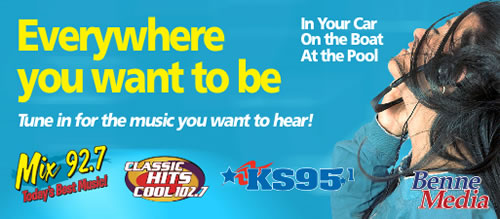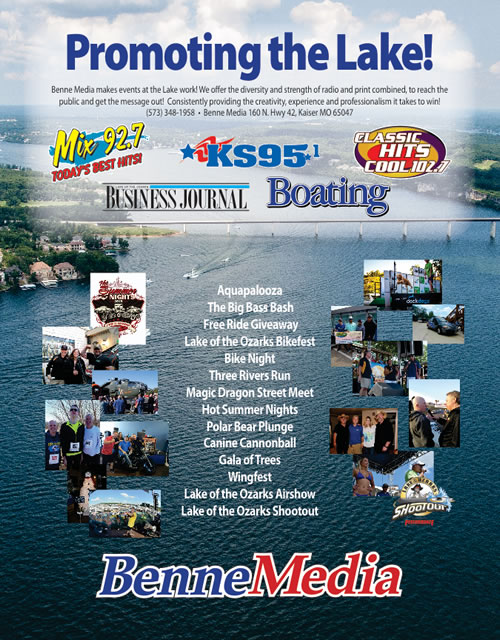 ---

LUCAS OIL SPEEDWAY
Check out the best in dirt track racing at Lucas Oil Speedway. Listen to win race tickets on Cool 102.7 and register in person for a weekly ticket drawing at our sponsor location-Precision Auto and Tire in Osage Beach. For race information keep it here or go to LucasOilSpeedway.com.

---
2021 Lake Ozarks
Live Music!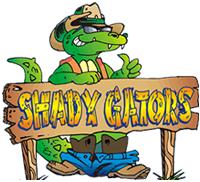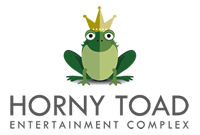 ---