The Lake's Largest FAMILY Boating event will be held July 21st. The Lake of the Ozarks Marine Dealers invites ALL BOATERS to join them for a great day on the water.
DOWNLOAD FLYER | VISIT WEBSITE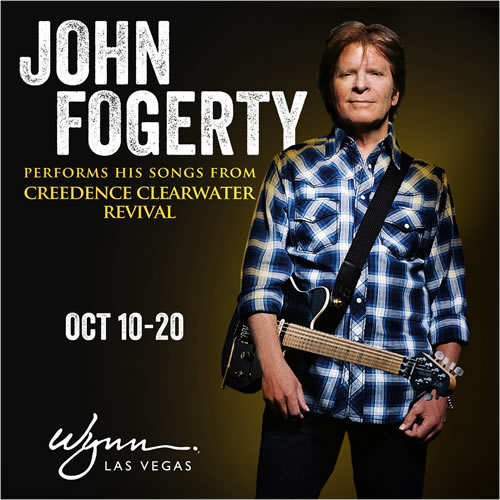 Enter to win tickets to see John Fogerty perform his songs from Creedence Clearwater Revival at Wynn Las Vegas between October 10th and 20th!
We''ve got great seats for the winner and their guest, roundtrip airfare and a two night stay in Las Vegas along with a copy of his re-issued CD, Centerfield.
Winner will be called on July 30th.
*Must be 21 to enter.
JOIN COOL 102.7 AT THESE UPCOMING EVENTS
AQUAPALOOZA 2018 - JULY 21, 2018
The Lake's Largest FAMILY Boating event will be held July 21st. The Lake of the Ozarks Marine Dealers invites ALL BOATERS to join them for a great day on the water.
DOWNLOAD FLYER | VISIT WEBSITE


2018 THREE RIVERS RUN - JULY 25, 2018


Feeling adventurous? Explore the rivers of Missouri on your own personal water craft for a good cause. This full day exploration starts at Bagnell Dam of Lake of the Ozarks and roams on the Osage River, Missouri River and finishing off on the mighty Mississippi River at none other than Missouri's most famous landmark- The Saint Louis Arch. All money raised will go to the Tri-County YMCA of the Ozarks scholarship program. The pre-run party is scheduled for Tuesday, July 24th, 6:00 P.M. at Dog Days. Which will include buffet and silent auction. All fuel, oil and lunch will be provided. You will be responsible for the transportation of your personal watercraft (PWC) to the launch area prior to starting the run as well as at the conclusion in St. Louis at the Arch. The entry fee per rider is $750 and raffle tickets can be sold for $20 each to assist in paying the fee. An additional $100 fee will be charged for a 2nd rider on a single PWC. You can get your raffle tickets today at the YMCA for the 2018 Sea-Doo Spark Trixx donated by YC Powersports! If you are interested in riding email srees@lakeymca.org or call 573-348-9230.
DOWNLOAD FLYER | VISIT WEBSITE

2018 GREAT BAGNELL DAM DUCK DROP & GOLF TOURNAMENT - AUGUST 3 & 4, 2018
Join us for the 2018 Great Bagnell Dam Duck Drop Festivities! The Golf Tournament is on August 3, 2018 at The Ridge Golf Course at The Lodge of Four Seasons. The Duck Drop is on August 4, 2018. Proceeds benefit Ozark Coast Kiwanis which supports lake area charities for children.
GOLF TOURNAMENT INFO | DUCK DROP INFO

2018 LAKE OF THE OZARKS BIKE NIGHTS - 3RD THURSDAY OF EACH MONTH - APRIL - SEPTEMBER
Lake of the Ozarks Bike Nights will be each third Thursday 5 PM on the Bagnell Dam Strip in Lake Ozark. Register for the Free Ride motorcycle, a customized Harley Softail. Enjoy food and drink specials, live music, a poker walk and a live broadcast on Cool 102.7.
DOWNLOAD FLYER | VISIT WEBSITE

CADV BRUNCH - OCTOBER 10, 2018


Join us for brunch with over 25 of the Lake Area's top restaurants to support Citizens Against Domestic Violence – Victim Outreach Center! For opportunities for sponsorship, Table Hostess, silent auction donations or to volunteer, call today 573-346-9630 or visit www.cadv-voc.org for more information. Tickets $20.00 available at CADV.
DOWNLOAD FLYER | DOWNLOAD PRESS RELEASE


ADDITIONAL 2018 EVENTS

Hot Summer Night! Named the best annual event at the Lake of the Ozarks by Lake Lifestyles magazine, Hot Summer Nights features more cool cars, family fun and great music.

The free five-part cruise-in takes place from 6 p.m. until 11 p.m. on the second Friday of every month, rain or shine, with the first Hot Summer Nights event of 2018 taking place on Friday, May 11 with Cool 102.7 broadcasting live. Hot Summer Nights has been attracting thousands of visitors every year at each of the five Friday night events, making it the largest cruise-in in Missouri. The overall theme for this year's Hot Summer Nights series is "Cruisin' the Midwest Coast," but each monthly event has its own individual theme as well.

May 11, 2018: "Here Comes Summer!"
June 8, 2018: "The Mother Road, Rt. 66 - Still Kickin'."
July 13, 2018: "Rods & Rock 'N' Roll"
August 10, 2018: "Keep on Cruisin'."
September 7, 2018: "Salute to Our Heroes... Military, Police, Firefighters and EMTs."
UPCOMING CONCERTS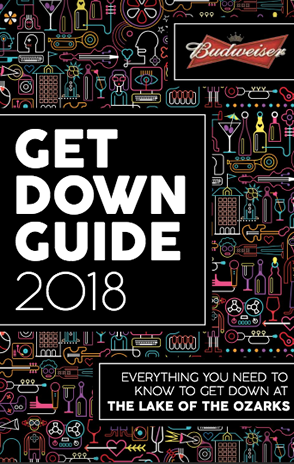 Click Here

Dirt track racing is back at Lucas Oil Speedway. Listen to win tickets and register in person for a weekly ticket drawing. Stop by Precision Auto and Tire in Osage Beach and Ellis Battery in Camdenton.
Visit Website